It's already reopened Japan.
I will introduce some App which is useful in Japan.
Lots of disasters happens in Japan
Earthquake, typhoon, tsunami,,,, etc.
There're many disasters come to Japan.
So, I would like to share useful App, which I use in the daily life too.
weather forecast
It happens well like heavy rain hit the small area suddenly recently.
So I need this App in Japan.
Before going out, I check the 雨雲(あまぐも)レーダー which simulate when the rain comes around me.
If it says that strong rain will come around you soon, you should stay there. Because the rain recently is really strong. Sometimes it stops trains, planes and other transportation.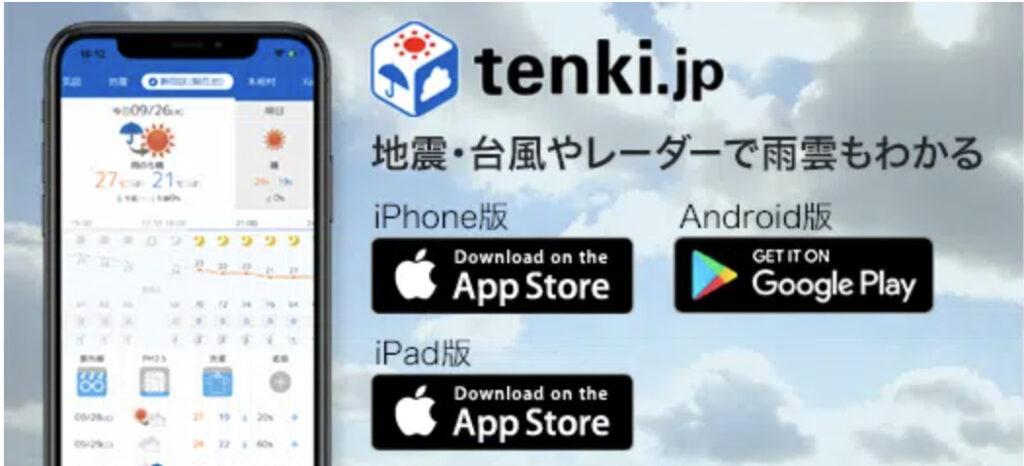 Transit
Yahoo!乗換案内(のりかえあんない)
This is a transfer guide App.
Japan is connected by train, bus, plane…especially trains are so convenience.
Because of that, you might get confused which line you should take.
When you are in Tokyo, you really need this App.
It also tell you the information of delay, accident and other some important information.
There're many this kind of transit App, but this is the most simple one I guess.

Safety tips disaster information
It could happen earthquake, tsunami, typhoon, heavy-rain, flood, etc while you are in Japan.
It really could. So I highly recommend install this App.
The Safety tips app*, which provides disaster info to international visitors, was launched in October 2014. The app has been greatly improved based on lessons from recent large-scale earthquakes, including the 2016 Kumamoto Earthquake, so that international visitors can travel around Japan more safely.

*This app provides disaster information to international visitors. The Japan Tourism Agency launched the app in October 2014 with the aim of achieving an environment in which international visitors can travel around Japan with a feeling of greater security. It is available in five languages: English, Simplified Chinese, Traditional Chinese, Korean and Japanese. It provides push notifications of Earthquake Early Warnings, Tsunami Warnings, Weather Warnings and Eruption Notices. In addition, there is an evacuation flowchart that shows what evacuation behaviors are required for the given conditions, a communication card that can be used to obtain information from Japanese people, and useful links that provide information in times of disaster.

https://www.mlit.go.jp/kankocho/en/page08_000096.html
[kanren postid=1187]