About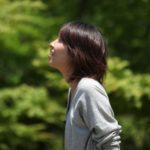 みなさん、こんにちは。
わたしは、TOMOEです。日本に住んでいます。
日本語の先生をしています。
アルゼンチンで日本語を教えたことがあります。
今は、地元の国際協会で日本語を教えたり、
オンラインでも、毎日日本語を教えています。
このサイトは、生徒さんからの質問がおおい文法や日本語独特の表現について
TOMOEの経験をもとに、わかりやすく説明していこうと思います。
日本語を勉強するみなさんの、お役に立ちますように。
Hi everyone!
I am TOMOE.
I live in Japan and am a Japanese language teacher.

It took almost 7 years since I have taught Japanese.
I have been to Argentina to teach Japanese. Now, I am an online teacher.
Sometimes, I go to the local community to do volunteer teaching.
I will write down here about the questions which are all most every student struggle with, and answer that.
I hope it will be help to learn Japanese!