What is the difference between 上手(じょうず/jyoozu )and 得意(とくい/tokui)?
Both means "good at".
But 上手 is used for reputation/complaints. So it's used for someone not myself.
得意 is used with confidence/prides. So you can use it to yourself and someone else.
But I have to say something…
Japan has a culture of modesty. Therefore when you say 得意 to yourself, sometimes it sounds brag. If Job interview or something, then okay.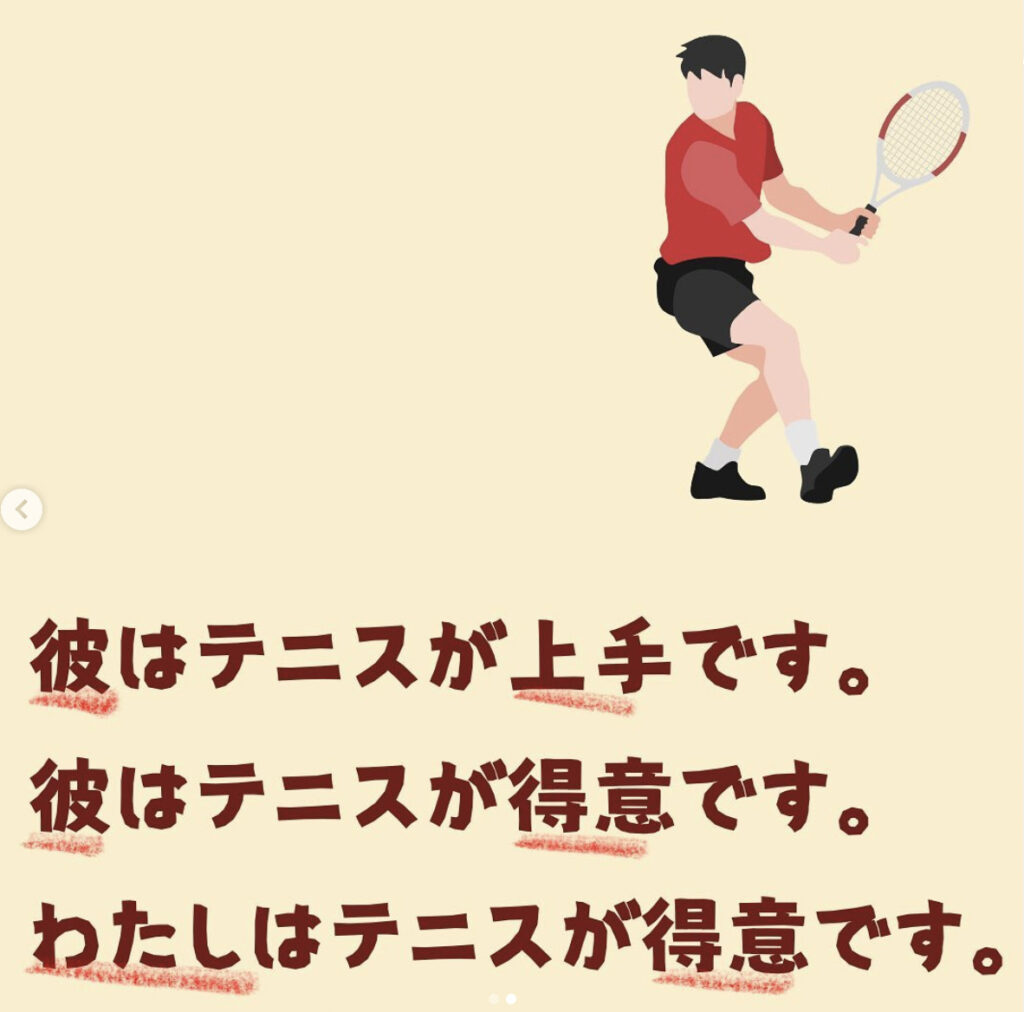 彼はテニスが上手です。
彼はテニスが得意です。
わたしはテニスが得意です。