How to use garu?
What does garu mean?
The child is crying because he wants candy.
こどもがお菓子を欲しがって泣いている。
Meaning of garu 意味【がる】
自分以外の人の感情や欲求を表す言い方。
"-garu" is used when you want to say that someone wants to do something or is showing signs of wanting to do something, based on their behavior or statements. Basically, it is used for others, not for yourself.
"-garu" connects with certain adjectives that describe emotions or sensations, such as "うれしい" or "さみしい," to form a verb that means "the person is showing the appearance of being ~."
How to use garu 接続
Vたい/イA(普)い/ なA な + がる

Verb-tai /i-adj i/Na-adj na / N + garu
Example sentences of garu 例文
こどもがピアノを習いたがったので、通わせたが一向に練習する気配がない。
友達が彼氏にフラレて寂しがっているので、来週日曜日にみんなで集まって励ましてあげよう。
植物が太陽の光を欲しがっていると思ってベランダに出したら、葉焼けをおこしてしまった。
嫌がる子どもの話を聞かず、学校へ行かせ続けたら、不登校になってしまった。
あの子は今、遊びたがる年頃だよ。
「欲しがりません勝つまでは。」というスローガンが昔日本で叫ばれていました。
サッカーの試合に負けて、彼はとても悔しがった。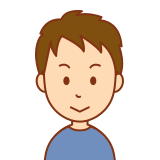 ❌サッカーの試合に負けて、僕はとても悔しがった。
⭕サッカーの試合に負けて、僕はとても悔しかった。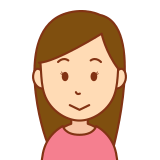 主に第三者の感情、身体的感覚、要望や希望を表す場合に使われますよ。