Profile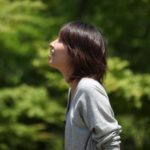 TOMOE
I was born and raised in Japan. I love traveling. I often go on domestic trips and also to abroad.
The most interesting places I would love to visit are Africa, Cuba and Tibet.
I started to be interested in my country's language when I was traveling in different countries.
Then I decided to get a qualification to teach Japanese. Since I have gotten, I have been teaching Japanese language.
Please leave a comment, if you want to ask something, anything!